The Philippines has several important interests in this region: ensuring free labor mobility across borders, the well-being of Overseas Filipino Workers OFWs , the security of oil and gas shipments and continued peaceful relations with Muslim countries. The responses of the Philippine government to events in the region reflect these interests. An example of this occurred when President Gloria Macapagal Arroyo decided to withdraw Philippine forces from Iraq — a decision to put the lives of its nationals working in the Middle East ahead of even its alliance commitments to the US and Australia.
Indeed, the Philippine government accords high priority to the protection of the Overseas Filipino Workers working in the Middle East and North African countries, especially those who are working in conflict areas. Although there have been efforts to strengthen bilateral labor relations between the Philippines and receiving countries, there is still considerable uncertainty about how the protection and well-being of Filipino workers far from home can be assured.
Uncertainties and instability often arise from the socio-political and economic conditions in Arab countries where a rigid, though fragile authoritarian system of governance produced not only enemies within the state but also socio-economic time bombs. Secondly, uncertainty about how to protect the welfare and well-being of Filipino workers is due to the limited capacity of the Philippine missions abroad to locate the whereabouts of Filipino workers in times of crisis, a condition that is attributable to the increasing number of undocumented workers in many MENA countries.
There are very few diplomatic staff in Philippine Embassies in the region tasked with assisting the millions of workers. This limited capacity to assist is due to the relatively small budget allocated by the national government to provide legal assistance to Filipinos abroad. The political crisis in Libya and, more recently, the conflict in Syria exposed the obstacles the government faced in its efforts to repatriate thousands of Filipinos residing and working in these countries.
These situations also exposed the vulnerability of Filipino workers. They also revealed the dilemma faced by the Philippine government in trying to serve the interests of its citizens in engaging the authorities in these conflict-affected states while being pressured by the major powers to condemn these same governments for violating human rights. As a result, the Philippines was unable to vote for the said resolution.
Even before the repatriation, the Philippine government, through the Department of Foreign Affairs, had activated an alert level system to determine the security conditions in Libya and Syria and to guide whether and when compulsory repatriation of OFWs would be triggered. It remains in Syria and continues to assist in the repatriation of overseas Filipino workers OFWs caught in this intractable conflict.
The mission staff had to rely mainly on information provided by families of the workers in the Philippines or from information provided by other Filipinos in contact with the undocumented workers through informal networks. Ninety-five percent of these Filipino workers were women and vulnerable to possible increased levels of abuse during the conflict. This is in spite of the fact that the Syrian government waived certain fees for Filipinos who were to be repatriated.
Third, by the time the evacuation operation began, the civil conflict had already spread throughout the country. This made locating and gathering Filipino workers in a safe place such as the embassy not only difficult, but dangerous. The DFA reported that there were between 8, and 9, Filipino workers working in conflict-hit areas of Damascus, Homs, Daraa, Aleppo and Iblib at the time the crisis erupted.
Kuwait seeks to calm crisis over Filipino workers | ABS-CBN News
Health or outreach workers who are already present in the community may be able to communicate in the languages migrants speak and understand different cultures in the community. Engaging and training them may be an effective method to deliver information to migrant communities. Multiple formal and informal communication systems should be activated once a conflict or natural disaster erupts. Migrants should receive information on the evolving nature of a crisis and on ways to access assistance.
In addition, those affected by conflicts or natural disasters often have clear ideas about how to improve their safety and security in an emergency. They are an important source of information about risks, local needs, and gaps in protection. Stakeholders can communicate information to and receive information from migrants and other stakeholders. Repeat messaging, using multiple channels, and different mediums infographics, audio, and print can help expand coverage.
This is particularly important to reach migrants in an irregular immigration status, those working in isolated and remote conditions, and those who lack access to social and other networks. Communicating and engaging with a diverse representation of migrants, including with marginalized groups, improves needs assessment. All stakeholders also benefit from timely information as crises evolve and new issues arise. In conflicts, for example, fighting may break out in new geographic areas and affect different migrant populations.
In natural disasters, such as earthquakes, aftershocks may cause new damage. It is important to continue to assess these shifting patterns and adapt responses to changing needs. Different stakeholders are often privy to unique information.
PIDS Services
Sharing information and knowledge on the evolution of crises and on available assistance can support efforts by all stakeholders to protect migrants and can mitigate confusion that might otherwise arise. For example, some States may obtain information on particular aspects of conflicts or natural disasters helpful to informing actions by other stakeholders, including humanitarian actors. Stakeholders may find value in developing consistent messaging on risks and status updates during crises.
Effects of the 2008 Global Financial Crisis on Filipinos
During some crises, stakeholders may be able to protect migrants where they are located in the host State. But this may not always be possible, especially in situations where the repercussions of a conflict or natural disaster envelop large geographic areas.
Search form?
aoiotsukisamawomitayomoshimooshirinoanaganakatara tanagokoronohon (Japanese Edition).
Chic mini beret beanie;
Tricholomas of North America: A Mushroom Field Guide (Corrie Herring Hooks Series)!
SelectedWorks.
Navigation menu.
Cross Sell.
Where protection cannot be provided locally, it may be necessary to relocate migrants to other parts of the host State or evacuate them to States of transit or the State of origin. Some migrants may make these journeys on their own. Many may rely on States, their employers, recruiters, or placement agencies, international organizations, civil society, and other migrants for support and assistance. Evacuation is generally a last resort but absolutely essential if migrants cannot remain safely where they are and cannot be relocated safely to another part of the host State.
Where comprehensive contingency plans and standing evacuation and relocation arrangements are not already in place, ad hoc arrangements may be needed to communicate evacuation information, determine eligibility for evacuation, establish modes of evacuation, and negotiate with States of transit and other actors. States, regardless of whether they are party to relevant international instruments, should implement specific safeguards to ensure individuals who face persecution, or, as appropriate, serious harm or other life-threatening situations in their States of origin or other States, including refugees, are protected against refoulement.
Stateless persons may need specific assistance to take advantage of evacuation arrangements. Coordination between States and other stakeholders in carrying out evacuations can leverage resources, for example, to transport migrants to States of origin in the same region. Skip to main content. Crisis Alert System.
Type of practice:. Name of Stakeholder:. Type of Stakeholder Implementing the Practice:. Type of crisis:. Crisis phase:. Information on crises. Sample Practices Early warning systems for natural disasters adapted and tested to reach migrants in multiple languages.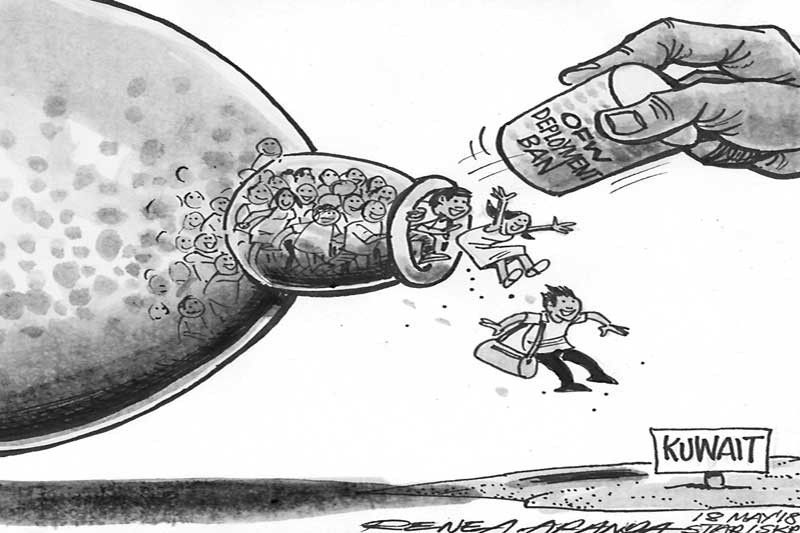 Assessments to understand the potential effects of natural disasters on migrant communities and their assets. Inclusion of migrant characteristics in disaster vulnerability assessments by analyzing how factors, such as immigration status, language proficiency, or gender reduce access to information, resources, or protection. Community-based risk assessments that engage migrants in the identification of natural disasters, vulnerability, and capacities. Structures to share information on developing civil unrest or conflict. Preparedness and emergency response systems. Sample Practices Platforms to facilitate the engagement of migrants in the design and implementation of prevention, preparedness, and emergency response systems.
Taking migrants into account in national and local frameworks on prevention, preparedness, and emergency response, including by recognizing migrants as a specific group with needs and capacities. Recruitment of migrants as staff or volunteers in prevention, preparedness, and emergency response mechanisms.
POEA bars OFW from South Sudan
Communication before a crisis. Sample Practices Multiple traditional and innovative communication channels to reach diverse migrant populations and minimize the effects of possible communication disruptions. Multiple mediums for communication in the languages migrants speak, at diverse literacy levels, to accommodate ways in which people absorb information, including accessible formats for persons with disabilities. Mobile applications and social media as a cost-effective, user-friendly, and widely accessible mechanism to provide crisis-related information.
Helplines, hotlines, and call centers as an accessible and low-tech means through which one-way or two-way communication with migrants can be facilitated. Communication by civil society, especially migrant networks, diaspora, and faith-based actors with migrants in an irregular immigration status and others who may be hard to access. Communication during a crisis. Sample Practices Regular crisis updates and information on where and how to access assistance through multiple communication channels in relevant languages. Dedicated outreach through volunteers and grass-roots actors to disseminate information on risks, logistics, and assistance to those in an irregular immigration status or working in isolated conditions.
Migrant support centers to disseminate information to migrants.